Finding the Right Investment Plan Doesn't Have to be Scary.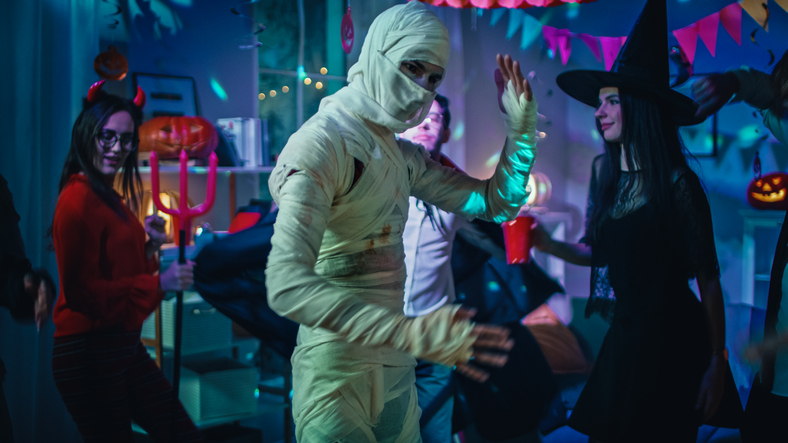 Finding the right investment plan doesn't have to be scary. Halloween is here and if you are a kid (or kid at heart) you can't wait to get dressed in your favorite costume. You may even get "spooked" by a ghost if you are lucky. However, finding the right investment plan does not have to be scary. Here are a few ways to make sure your investment account is filled with treats not tricks.
Don't get tricked by spooky share classes within your portfolio. Did you know advisors can use different share classes for the mutual funds inside investment accounts? Some share classes pay additional revenue to advisors known as "12 b-1 fees". Revenue sharing is when mutual fund companies pay your financial advisor an extra incentive or commission for recommending their mutual funds instead of other funds. Other share classes may charge a high up front cost in order to invest, or may cost you additional money if you withdraw from the fund at a later time. Institutional share classes are typically the lowest cost fund. They charge only the cost of the underlying fund's management without any additional fees or expense. As a rule of thumb, try to use institutional or non-commissioned "no load" funds and stay away from other more expensive share classes that can be a drag on your account's overall performance. Remember costs do matter when it comes to your investments, so ask your advisor what share classes they will recommend for your portfolio. You can hire an independent fiduciary to conduct a full analysis of your current holdings and help you determine if you are receiving great value. Don't let excessive investment fees haunt your portfolio.
Don't get booed by your financial advisor. A well thought out investment strategy can help you increase your chances of achieving your financial goals. One significant piece to this is finding a qualified financial advisor to help you. If you can find an advisor who is a fiduciary, they are legally required to give you advice that is in your best interest only. Many advisors fall under what is called a "suitability" requirement. This means any investment product they are recommending to you doesn't have to be a better investment, it just has to be "suitable" for your age, risk tolerance, etc. Very few advisors fall under a fiduciary requirement meaning the advice you are paying for, by law, has to be in your best interest and require full disclosure of any possible conflicts of interest. CEFEX certified advisory firms take it further by demonstrating adherence to the Global Fiduciary Standard of Excellence. When client interests are placed first and conflicts of interests are removed, client outcomes can be significantly improved. No tricks here!
Making sure your investments are collaboratively working together is not a bunch of hocus pocus. If you spend a lot of time talking to your advisor about your individual investment accounts, but never discuss how to invest your 401k at work, you are missing out on a key piece to your eventual retirement plan. You probably have short term, intermediate, and long term financial goals for your investments. Make sure your overall financial plan incorporates these. One way to do this is to choose an advisor who offers sophisticated software projections as part of your planning. You can see how different scenarios could impact your future and allow those outcomes to guide your decisions today. Some advisors even offer client portals that allow you to track your individual accounts, create budgets, and take control of important financial decisions from the comfort of your home laptop. No secret spells necessary, we simply believe the more power we can give our clients, the better outcomes they achieve.
Need help Finding the right investment plan?
We know making decisions for your financial future can be downright scary, but it really does not have to be! With the right education, knowledge, and perspective we believe any investor has the power to make great financial decisions. We would love to talk with your today about your current situation to see if there is anything we can do to help you keep "tricks" out of your investments.
Happy Halloween!!
---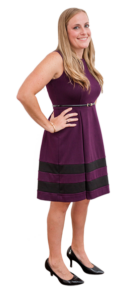 Ashley Rosser, President
Prior to her career in the financial services industry, Ashley earned her Bachelor of Science in Nursing from Cedarville University.
Ashley decided to make a career change from her ten years within the healthcare industry as a pediatric emergency room nurse to retirement and 401K investment planning. She joined Victory Wealth Partners in 2008 after obtaining her Series 65 professional financial license and went on to earn her AIF (Accredited Investment Fiduciary) professional designation from the Center for Fiduciary Studies.