When Your Investment Accounts Go from Hot to Cold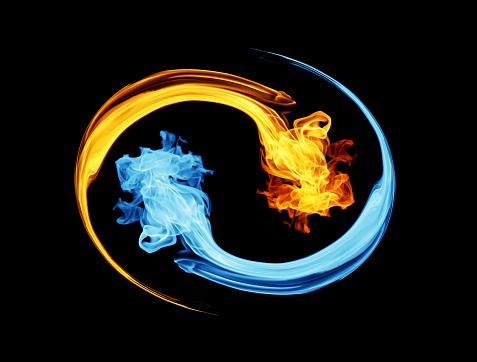 What do you do when your investment accounts go from hot to cold? With the end of August here, summer is winding down. As if we needed the reminder, it seems the weather felt the need to rub it in. The temperature outside has dropped, going from hot to cold with little warning. It always amazes me how fast the weather can change.
Much like seasonal swings in weather, the stock market can surprise investors with sudden changes. It has been a wild ride on Wall Street this past month. Investors saw the worst trading day of the year and the media added to the frenzy with headlines screaming things like "inverted yield curve" and "looming recession". Market volatility (like what we have seen this month) can cause investors to make knee jerk decisions out of fear rather than education and understanding. So, how should investors react when their investment accounts are going cold?
Your first response should be: nothing. Surprised? Making a big investment change in your portfolio based solely on short term market conditions is likely going to be more harmful than helpful. I often tell our clients "if your goals and situation have not changed since last month, most likely your portfolio should also not require changes". While no one has a crystal ball, most investor commentators agree that the most recent volatility we have experienced is tied to the US-China trade dispute. While it seems that any chances of closing the trade deal this year have diminished, most experts do believe that the markets have priced themselves to include the stalemate we are in with China. To sell positions now would lock in any losses and would risk missing the next recovery and upswing.
What can you do? I find many investors question their current strategy when markets decline. One thing investors CAN do is make sure they understand what investment accounts strategy is currently being used to manage their investments. Are changes being made reactively, after markets have experienced a change? Is there a specific buy and sell discipline that is used to determine what areas of the market you are exposed to? What system does your current advisor use to determine how you are invested, and when changes need to be made? For example, we use a sophisticated, math based approach that allows us to invest in areas of the market that are performing well and that steers us away from areas that are performing poorly. The investment methodology that we use acts like an early warning system, picking up on changes in the stock market supply and demand system. We have a clear buy and sell discipline which helps us stay invested in winners longer and alerts us when we should sell an underperforming area. You should understand how your account is invested and the methodology that is being used.
If you are unsure what current strategies are being used in your account or if you are just interested in having a second opinion I would love to review your current portfolio with you. Our initial meetings are always complementary and educational. We know how nerve wracking it can be to see your investment accounts go from hot to cold without warning. At Victory, we strive to give you the education, perspective, and insight needed to make great decisions; regardless of the current market temperature.
---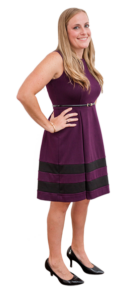 Ashley Rosser, President
Prior to her career in the financial services industry, Ashley earned her Bachelor of Science in Nursing from Cedarville University.
Ashley decided to make a career change from her ten years within the healthcare industry as a pediatric emergency room nurse to retirement and 401K investment planning. She joined Victory Wealth Partners in 2008 after obtaining her Series 65 professional financial license and went on to earn her AIF (Accredited Investment Fiduciary) professional designation from the Center for Fiduciary Studies.