Victory Wealth Partners Launches New Website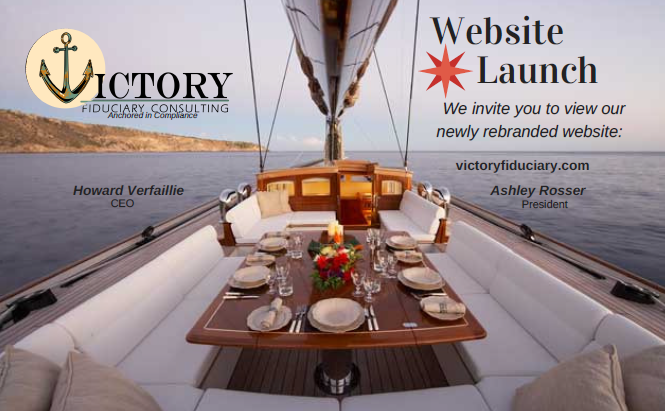 Victory Wealth Partners's senior management announced the launch of their newly rebranded website: victoryfiduciary.com. "We invite our clients and prospective clients to visit victoryfiduciary.com for our latest press releases, social media postings, industry resources, access to important links, and company information," said Bud Verfaillie, CEO.
In addition, the firm has distributed an e-vite invitation to their clients, business associates, and vendors inviting them to peruse their new site.
Victory Wealth Partners collaborated with the website design team of VisionLine Media, a Haddon Heights, NJ-based company, to provide a comprehensive online source of company information and services.
"The new Victory website uses best practice techniques and responsive design. This allows the site to properly conform at any browser resolution on a mobile device, desktop computer or tablet. The technical goals of the new site were balanced with the desire to provide a highly graphic experience that wows the audience," said Bryan Klugh, President, VisionLine Media.
The new Victory Wealth Partners website is user friendly with a simplified design and optimized navigation. The site is features videos, slide shows, social media, and a secure login portal to access proprietary links. Users can also request information or ask questions via email.
"VisionLine Media was instrumental in bringing our creative concepts to fruition with clean design elements, balanced with the infusion of high resolution graphic images that underscore the launch of our visual impact advertising campaign, said Felecia Ward, Director of Marketing . To quote Milton Glaser," There are three responses to a piece of design – yes, no, and WOW! Wow is the one to aim for," I always aim for the "wow" factor," said Ward.
The firm's campaign entitled "Ship 2 Shore, features a sailing theme with Plan Sponsors of 401k Plans as their primary target audience and Private Investors as a secondary target audience. The advertising campaign will include print ads, social media ads, and direct mail post cards, produced by Bellia Print & Design said, Felecia Ward, Director of Marketing.
Established in 1995, Victory Wealth Partners is an independent Registered Investment Advisor (RIA) firm based in Mullica Hill, NJ that provides 401k consulting services to Plan Sponsors of small to mid-size companies and serves as retirement investment advisors to private investors from all walks of life.
Victory is one of only three firms in the Delaware Valley to earn a 2016 Center for Fiduciary Excellence (CEFEX) Certification, and the only retirement planning firm in the State of New Jersey to earn the prestigious Investment Advisor Certification Validation.