Three Financial Strategies for the New Year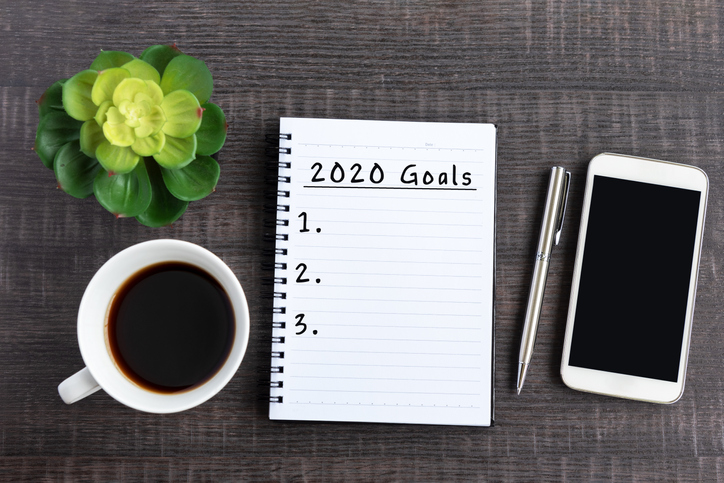 What are your financial strategies for the new year? New year, new you. Isn't that what we all think about from now until the end of the year? How can we make the new year a better one than the previous? We sign up for Gym memberships, declutter our homes, resolve to be more positive, less stressed. Many times we also often vow to make better financial decisions. "This is the year we budget more, spend less. We will save for retirement, build up those college savings accounts". Sound familiar? I would like to spend a few minutes talking about how you can make 2020 the best financial year of your life.
3 Financial Strategies for the New Year
Financial Strategies for the New Year: #1 Pay yourself first.
Sounds simple right? It is. Decide that you are going to pay a pre-determined amount to your 401k, IRA, or other savings accounts every month and stick with it. Consider it like a bill and eventually it will become habit. Are you thinking that you aren't sure if you have any extra money left over to pay yourself? Consider that no matter how tight of a budget you run, there is probably 2% of your income that you would not be able to account for. It literally just vanishes each month. Decide for that 2% to appear in your 401k or IRA instead. I usually recommend people increase their savings my 1% every year. It's like giving yourself a raise and will pay off for you in the long run.
Financial Strategies for the New Year: #2 Put your investment accounts on a budget.
By this I mean, find ways to cut unnecessary expenses from eroding your returns. There are always going to be expenses associated with investment accounts. Unfortunately, sometimes fees are much higher than necessary and they will literally sabotage accounts over a long period of time. If I asked you how much you spend on your cable bill or cell phone each month, you probably know almost to the dollar. If I asked you how much you spend on your investment accounts with all the fees associated, you would probably say "I have no idea". Consider finding a fiduciary who can sit down with you and itemize out all the expenses within your accounts and then help you determine the reasonableness of them.
Financial Strategies for the New Year: #3 Make sure your investment advisor is working for you.
There are different advisor relationships. The only one that has the legal obligation to act in your best interests first is a fiduciary. Surprised? Most investors have no idea what type of advisor they are working with. Some are paid via commissions; some are paid from the fund companies they recommend and some are paid via level fee arrangements. How do you feel about an advisor who only makes money if he changes funds around in your account? Did you know most advisors will not be able to consistently outperform the S and P 500 over a consistent time period? Considering excessive fees combined with antiquated investment strategies often lead to lagging performance. Our firm uses a dynamic investment methodology that allows us to choose where we invest assets based on current market momentum, not past performance. We are able to identify the winning and losing areas of the market by using a math-based program that tracks supply and demand in the stock market. We avoid weak areas of the market which allows us to strive to outperform the S& P 500 index by at least 1% each year.
As we begin the new year, it is a great time to make sure you are the healthiest you can be both physically and financially. Start off this January giving your retirement account a raise, putting expensive investment accounts on a budget and making sure your advisor is working hard for you. With a little work and forethought, you can make 2020 your most financially healthy year yet. Merry Christmas and Happy New Year from the team at Victory Wealth Partners!
---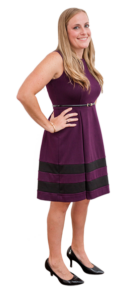 Ashley Rosser, President
Prior to her career in the financial services industry, Ashley earned her Bachelor of Science in Nursing from Cedarville University.
Ashley decided to make a career change from her ten years within the healthcare industry as a pediatric emergency room nurse to retirement and 401K investment planning. She joined Victory Wealth Partners in 2008 after obtaining her Series 65 professional financial license and went on to earn her AIF (Accredited Investment Fiduciary) professional designation from the Center for Fiduciary Studies.