Registered Investment Advisor Firm Names New President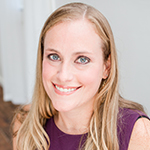 Victory Wealth Partners senior management announced new leadership for the nearly 40 year-old Registered Investment Advisor (RIA) firm. Bud Verfaillie, CEO has named Ashley Rosser as the firm's President.
"We are thrilled to simultaneously have both our family and business legacies continue under the highly qualified and proven leadership of my daughter Ashley Rosser as President of Victory Wealth Partners," said Bud Verfaillie, CEO.
In her new capacity, Rosser will oversee the firm's overarching executive operations, including Plan Sponsor Services, New Business Development, Private Investor Client Services, Vendor Management, and Human Resources.
Rosser is responsible for educating Plan Trustees and their Board of Directors on legislative changes made by the Department of Labor and providing recommendations on required 401k plan conformity.
"I have watched my father carefully lay down the foundation of our business over the past 35 years, with the cornerstones of honesty, integrity, and a strong work ethic. I am honored to have the opportunity to continue the legacy he started, allowing Victory to serve its' clients for generations to come," said Ashley Rosser, President.
The firm's CEO, Bud Verfaillie achieved a long-term personal and business goal when one of his three daughters joined his practice in 2009. Rosser started out as an entry level apprentice, where she learned all aspects of the practice.
"Working as an understudy, she quickly learned all the necessary skills to provide outstanding financial counsel to both our 401k Plan Sponsors and our individual private investors," said Bud Verfaillie, CEO.
In 2016 the firm has undergone substantive and sustainable changes, including a rebranding marketing initiative, operational upgrades, and personnel additions. "Today, our story is focused on two fronts. The first, is offering companies a 401k plan as good as the best run Fortune 500 plans. Secondly, we want to provide private investors with financial counsel that will provide them with a successful and prosperous retirement." said Ashley Rosser, President.
Established in 1995, Victory Wealth Partners is an independent Registered Investment Advisor (RIA) firm based in Mullica Hill, NJ that provides 401k consulting services to Plan Sponsors of small to mid-size companies and serves as retirement investment advisors to private investors from all walks of life.
Victory is one of only three firms in the Delaware Valley to earn a 2016 Center for Fiduciary Excellence (CEFEX) Certification, and the only retirement planning firm in the State of New Jersey to earn the prestigious Investment Advisor Certification Validation.