Registered Investment Advisor Firm Announces Operational Upgrades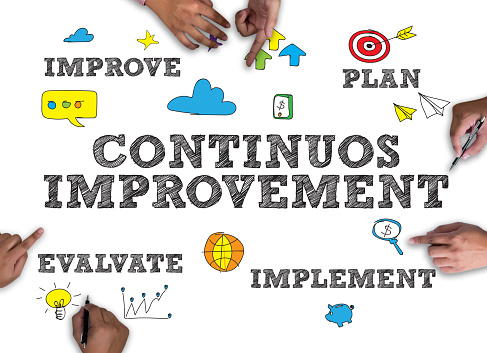 Victory Wealth Partners's senior management announced their firms 2016 operational upgrades after more than two decades.
"Victory has undergone substantive and sustainable changes in 2016, including a rebranding marketing initiative, key personnel additions, and now system upgrades, to augment our firm's operational efficiency," said Bud Verfaillie, CEO.
The operational upgrades include industry state-of-the-art software, integration, and internet management improvements to streamline client services. Victory Wealth Partners upgraded their fund monitoring and reporting; plan participant enrollment; retirement and income projections; and client relationship management services.
"We have incorporated a variety of industry financial tools and resources into our Victory toolkit to provide enhanced client services, but never want automation or technology to replace personal interaction," said Ashley Rosser, President.
Operational Upgrades
Fund Monitoring & Reporting:
Victory Wealth Partners utilizes, fi360®Toolkit, an industry leading fund monitoring and reporting software program that provides the most accurate investment information to our investors. The fi360® Toolkit allows our Plan Sponsors the ability to track and document portfolio decisions over time to help meet industry best practices and fiduciary principles. Plan Sponsors can create custom investment policy statements that integrate with reports, thereby saving valuable time and money.
Plan Participant Enrollment:
Victory Wealth Partners utilizes SmartPlan, an interactive, employee engagement and enrollment software program to augment our 401k plan participant services. SmartPlan helps increase 401k participant participation and deferral rates on more plans in less time.
SmartPlan features virtual instructors, actors John and Arlene, who serve as instructive hosts. They guide employees through an interactive experience to discover their individual retirement needs and risk tolerance. Plus, SmartPlan is available 24-hours a day, across a variety of platforms including web, iOS, Android and Windows Mobile, making it easy for user accessibility.
Retirement & Income Projection:
Victory Wealth Partners utilizes MoneyGuidePro™, a state-of-the-art, financial analysis and projection software program to provide the highest quality retirement planning services to our clients. MoneyGuidePro™ is the flagship product of PIEtech, Inc., a web-based financial planning software program that helps Victory Wealth Partners create, implement and maintain investment strategies that will best meet the lifetime financial goals of our clients.
Client Relationship Management (CRM):
Victory Wealth Partners now utilizes Redtail Technology, a leading provider of web-based Client Relationship Management (CRM), paperless office and email archiving solutions in the financial services industry. Redtail Technology offers integration with many of the financial services industry's most widely-used applications, including leading insurance, annuity, reporting, and financial management companies. Redtail Technology's CRM helps Victory Wealth Partners to more efficiently manage and service our valued clients, while simultaneously improving operational efficiency.
Established in 1995, Victory Wealth Partners is an independent Registered Investment Advisor (RIA) firm based in Mullica Hill, NJ that provides 401k consulting services to Plan Sponsors of small to mid-size companies and serves as retirement investment advisors to private investors from all walks of life.
Victory is one of only three firms in the Delaware Valley to earn a 2016 Center for Fiduciary Excellence (CEFEX) Certification, and the only retirement planning firm in the State of New Jersey to earn the prestigious Investment Advisor Certification Validation.