November Kicks Off The Strong Investing Season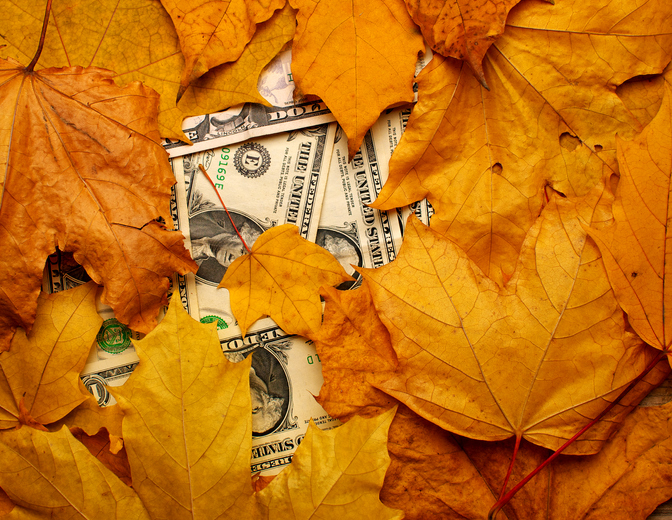 With the start of November, we have also officially moved into the "seasonally strong" half of the year, which lasts from November through May. You may remember in the spring I wrote about the adage "sell in May and go away" which points to the perceived idea that we would do just as well to sell our holdings as we would be invested in the market during the months of May through November. While this is a trend that is probably worth discussing, we would like to note this isn't an actual investment strategy. However, we do know that trends should at least be studied and considered when possible.
When we look back all the way to 1950, the seasonally strong period certainly outperforms the weaker months. However, over the past 20 years the weaker period was still positive 14 of those years. The seasonally strong period did outperform significantly over the same 20 years. Since April 28, 2000, the Dow has gained 185%. However, the Dow is up just under 17% if we isolate only the seasonally weak periods over the same timeframe. The most recent season of weakness has been stronger than typical as the Dow returned 5.74% compared to its average of .84% over historical weak seasons. These points are not meant to be taken as a sophisticated tool for risk management, but it is interesting and does expose biases within the market that many investors are not aware of.
The market still must mitigate headwinds through the end of year such as the federal reserve begins it's taper timeline, stagnating economic growth and continued inflationary pressures that may erode corporate profitability. But it does appear that the market theme remains to be incredibly bullish at least for now as we head into the last months of the year. We continue to see the broad-based markets continue their quest to push higher. As we enter this period of historical strength, it is not the time to "fall asleep at the wheel". Investors should continue to closely monitor their portfolios. Every investment allocation should have a well-defined purpose, and this could be a good time to cut any "losers" from your lineup. For our clients, we continue to use math-based programs to help steer us to areas of increasing strength and momentum and away from areas of weakness. As always, we are happy to help if you have any questions regarding your current investment strategy. Wishing you and your loved ones a wonderful season of Thanksgiving this November.
---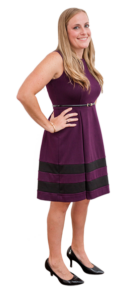 Ashley Rosser, President
Prior to her career in the financial services industry, Ashley earned her Bachelor of Science in Nursing from Cedarville University.
Ashley decided to make a career change from her ten years within the healthcare industry as a pediatric emergency room nurse to retirement and 401K investment planning. She joined Victory Wealth Partners in 2008 after obtaining her Series 65 professional financial license and went on to earn her AIF (Accredited Investment Fiduciary) professional designation from the Center for Fiduciary Studies.