Local Registered Investment Advisor Firm Launches Rebranding Initiative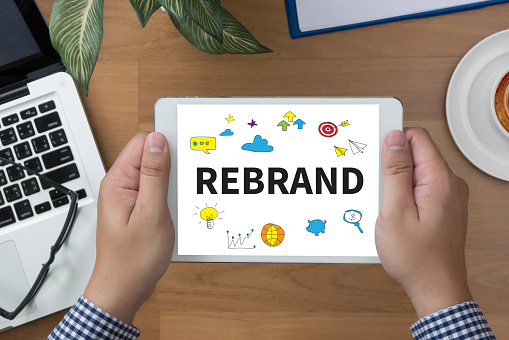 Victory Wealth Partners senior management announced today that they will launch a new rebranding and marketing initiative of the 21-year-old firm. The rebranding initiative will encompass a comprehensive marketing communications plan, advertising campaign, sales and marketing strategy.
"We are truly excited to launch a rebranding marketing initiative that breathes new life into our firm, while underscoring the cornerstone and foundation of our guiding principles of honesty, integrity, and professionalism," said Bud Verfaillie, CEO, Victory Wealth Partners.
"Our institutional objective is to ultimately, align the firm's retirement and 401K business sectors through effective marketing communications, which facilitates lead generation, brand recognition and revenue maximization," said Felecia Ward, Director of Marketing.
The most significant aspect of their rebranding initiative is the firm's name change. The financial industry is a heavily regulated profession that focuses on compliance.
"Due to the significance of fiduciary responsibilities associated with compliance adherence, we purposely enacted a name change of our firm from Victory Asset Management dba Victory Wealth Partners to Victory Wealth Partners to highlight the key role we play as fiduciary advisors to the clients we serve," said Bud Verfaillie, CEO, Victory Wealth Partners.
The rebranding initiative includes a brand identity package, complete with a new logo design by freelance graphic artist and writer Melissa Gonnella, letterhead, business cards, company website: victoryfiduciary.com, designed by VisionLine Media, a Haddon Heights, NJ – based website design firm, and all new website content.
In addition, the firm will launch a visual impact advertising campaign, entitled "Ship 2 Shore," conceived and solely executed by Felecia Ward, Director of Marketing, which features a sailing theme with Plan Sponsors of 401k Plans as their primary target audience and Private Investors as their secondary target audience. The advertising campaign will include print ads, social media ads, and direct mail post cards produced by Bellia Print & Design, a Woodbury, NJ – based high quality, graphic design and custom digital print service.
"Conceptually, I envisioned our Plan Sponsors symbolically represented as Captains of their 401k Plan ships, who shoulder the fiduciary responsibility of their 401k Plan, while Private Investors are depicted in aspirational and exclusive tropical island settings," said Felecia Ward, Director of Marketing, Victory Wealth Partners.
The initiative will also include new sales & marketing collaterals for the firm's advisors. The collaterals include vivid, four-color capabilities brochure booklets, sales response post cards, a pictorial mini-brochure, and PowerPoint presentation. The nautical theme is continued with a personal touch by the firm's advisors, who will personally deliver treasure chests with an old-world map design to AAA clients and prospects as a memorable calling card. The treasure chests contain a Captain's leather journal filled with a four-color, pictorial mini-brochure.
Other clients and prospects will receive a pictorial mini-brochure and a mini-telescope, while others will receive a pictorial mini-brochure and mini-treasure chest containing a fully functional compass that glows in the dark.
"Armed with high quality sales and marketing collaterals, we are confident that we can effectively compete with other RIA firms to garner business from small, mid-size, and Fortune 500 companies," said Ashley Rosser, President, Victory Wealth Partners.
The rebranding initiative will also highlight the firm's commitment to community and support of local business partnerships. Victory Wealth Partners is active in community events which support the residents, businesses, and governance of Mullica Hill, NJ, where the firm is geographically based. The firm's CEO Bud Verfaillie is Acting President of the Mullica Hill Rotary Club, while firm President Ashley Rosser is a member of the Mullica Hill Women's Triathlon Club
Established in 1995, Victory Wealth Partners is an independent Registered Investment Advisor (RIA) firm based in Mullica Hill, NJ that provides 401k consulting services to Plan Sponsors of small to mid-size companies and serves as retirement investment advisors to private investors from all walks of life.
Victory is one of only three firms in the Delaware Valley to earn a 2016 Center for Fiduciary Excellence (CEFEX) Certification, and the only retirement planning firm in the State of New Jersey to earn the prestigious Investment Advisor Certification Validation.