Jacob Riloff, Strategic Consultant, ChFC, CASL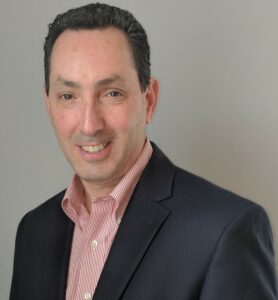 Mr. Riloff is registered as an Investment Advisor Representative (IAR) with Victory Wealth Partners. He holds a designation as a Chartered Financial Consultant (ChFC®) and Chartered Advisor for Senior Living (CASL®) from The American College, Bryn Mawr, PA. He holds a Bachelor of Science Degree in Health and Business Administration from The Pennsylvania State University. He has received the National Sales Achievement Award as well as the National Quality Award in his respected field. He served and continues to serve as a board member consultant for some of his clients. He has served as the past President of the United States Naval Academy Parents Association and in several capacities for non-profit organizations in and around his communities.
Jacob is the Strategic Consultant at Victory Wealth Partners. In that capacity, he specializes in business development issues for closely held businesses and their owners. He is an expert in business succession planning, exit strategies and advanced insurance planning techniques. Jacob focuses on providing business owners with sound planning to increase shareholder value in their privately held businesses. He has over twenty years of experience as a business-planning advisor.
Mr. Riloff's business acumen stems from his involvement within his family's manufacturing business located in Philadelphia. Through this experience he learned from the ground up how to dissect all aspects of business and apply his interpersonal skills to overcome many obstacles that business owners face in their day-to-day operations.
Jacob met his wife Karen at Penn State and has been married for over 30 years. He resides in Bucks County, Pennsylvania, has two children, son Matthew a Marine Corps, Captain and daughter Jessica, a New York Actress. His hobbies include, supporting all Philadelphia, Penn State and Navy sports teams, golf, personal fitness and boating as a member of the Townsend Inlet Yacht Club, Townsend Inlet, NJ.