Audrey Hallman, Controller, CPA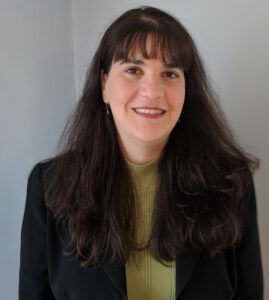 Audrey is the Controller at Victory Wealth Partners. In that capacity, she oversees nearly all financial aspects of the company. She provides strategic planning to the Executive Board on business and financial issues.
Audrey graduated Magna Cum Laude from Rowan University where she earned a B.S. in Business Administration specializing in Accounting. She served as an Assistant Controller for a prestigious law firm in Philadelphia and later became a Partner at a local tax accounting firm. In 2008, she left the practice and opened her own accounting business. Audrey continues to provide bookkeeping and income tax preparation services to individuals and small businesses. She obtained her Mortgage Loan Officer license in NJ to offer an additional financial service for her clients.
Audrey is a long-time resident of Washington Township, NJ and lives there with her husband of over 20 years and her two sons. She spends most of her weekends at the baseball fields or basketball courts cheering on her boys from the sidelines. Audrey enjoys weekend getaways with her husband, vacationing with the family in Ocean City, taking walks with her dog and listening to all varieties of music.